This is a benchmarking report for a potential car sales company, that has a few car showrooms across the world and are inquiring where to set up the next one. This report will look into the car industry in Ireland and investigate the past and current trends in car sales. Python, SQL and Tableau were used to assist in data analytics.
By the end of the report, we will have an idea for the ideal location and a list of cars to stock in the new showroom. We will also investigate the current trends in the Irish car market and the growth of electric car sales.
When deciding to set up a showroom in the Republic Of Ireland, we must understand the unique situation for car sales in this region. Despite that car sales are still down from pre-pandemic levels by 10.5%, car registrations are still higher in November 2021 than in November 2020 and November 2019. November is traditionally the worst month for car sales in Ireland, hence we will use the car sales in November as the lowest benchmark to beat. That means there is a 24% increase in car sales for the worst month of the year.
So that leaves us with up to 1,131 monthly car sales, depending on how much of the market share we can get. Even if we got less than 1% of the market share, that will be enough to have a very successful car showroom.
Best location for the Irish car market
Dublin, being the capital of Ireland, holds the highest proportion of the market share for car sales at 41.71%. Thus making Dublin the best place to open a new showroom. If the company wishes to reduce overheads and open a showroom in a less populated area, then Cork or Galway would also be good locations with lower land costs and a growing market for car sales. Meath and Tipperary would also make interesting locations if we can get the marketing campaign right.
The most positive aspect of the new car market is the ongoing growth in the electric car segment, with a further increase in EV sales anticipated next year. Notwithstanding this, we are still in the early stages of de-carbonising the national fleet and we have a very long way to go to get close to the targets in the Climate Action Plan.
- Brian Cooke, Director General SIMI
While traditional gas-guzzling cars are still the majority of the market share, electric and hybrid cars have now grown to be 15% of all car sales in Ireland. According to The Society of the Irish Motor Industry(SIMI), electric cars should continue to be of interest in the Irish market because of the Irish government's Climate Action Plan. A new car showroom in 2022 should be well-stocked with electric cars.
While the Tesla Model 3 is an iconic electric car packed with self-driving hardware, Volkswagen produces electric car models better suited for the Irish market. Volkswagen's ID.4 alone sells twice as much as any Tesla car. While some Irish people will buy the top models, the more practical family-focussed car models will sell better in Ireland.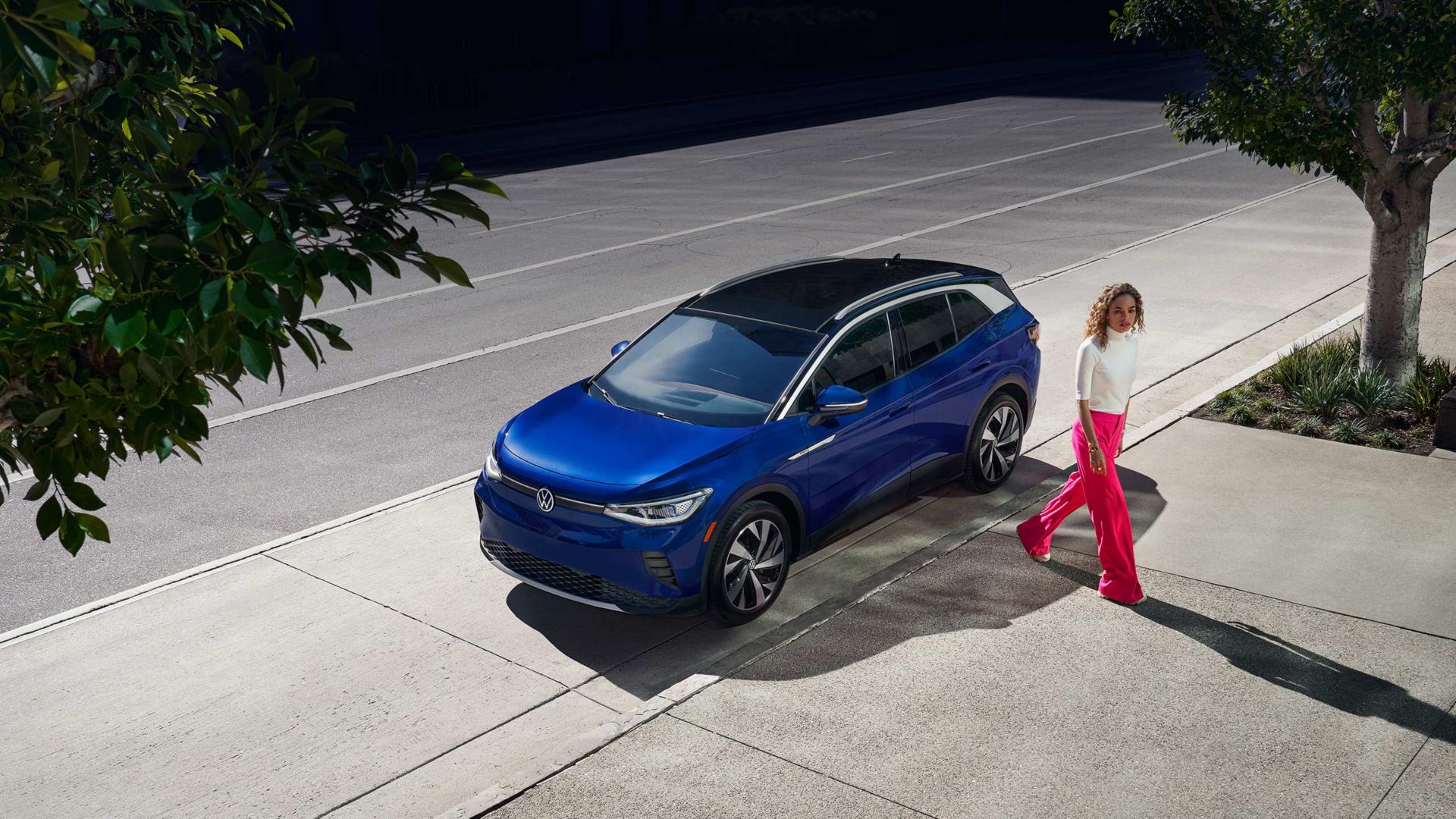 Looking at our company's current stock, we would start selling electric cars in order to secure the Irish market. It will be possible to sell some of our classic and vintage cars but they will have less appeal than Volkswagen's electric car series.
There is also a need for used electric cars. If we can secure a good supplier of used electric cars, we could cover a niche market of the most affordable electric cars in Ireland.
Marketing campaign for the Irish car market
An idea for a marketing campaign, we could film a self-driving Tesla car around Ireland. We could make social media videos of taking random Irish people into the back seat of a self-driving car. We can then ask people to film their reactions on Tik-Tok and Instagram. It should be easy to capture people saying things like "Oh my god a self-driving car!"
The flashy Tesla car will grab peoples attention, but then we redirect people's attention to the more affordable Volkswagen or even used electric cars. We call the campaign "Who's afraid of self-driving electric cars?"
Since electric cars are growing in popularity, we need to start stocking up on electric cars. We should try to find a good supplier of used electric cars in order to provide low-cost electric cars. It is recommended that we hire an experienced staff member from the London show to lead a team in Dublin or find a cheaper location in another county.
We can stock seven used cars from our current stock and another seven electric cars. If we believe in ourselves, we can create an entertaining marketing campaign and have our showroom in Meath. If we can capture a niche market then people will purposely drive to our showroom.